WE WELCOME YOU TO CLAIM the DATE – RSVP: Click HERE to register to come. (by May 3rd)
Annual Vision Casting and Fund Raising Dinner for Canberra House of Prayer – Key Note Speaker Cindy McGarvie National Director Youth for Christ & author of book 'LOST BOYS -Bring them Home – see Pic & Bio Below -scroll down page
Date: Thursday May 6th. Time: 6.30pm for a 7.00pm start.

Find out about the C-HOP Vision :
Encountering the Presence of God and Establishing His Kingdom Purposes in the Heart of the Nation –

Here are the Goals through which we will achieve the Vision :
Access Heaven, Impact Earth
Abundant Fruitfulness & Light
Meeting Place, Garden of Prayer

Building up the Body in Love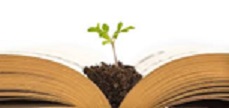 Growing in God's Living Word
C-HOPFAN Spiritual Director: Dr Hilary Moroney
The LORD has set up Canberra House of Prayer in our nation's capital to:-
be Watchmen for the nation. God's people in Canberra hosting the presence of God to encounter His heart
be a strategic meeting place with God and His people – Training, Hospitality and Retreats
stand in the gap, in the prayer room and in the Parliament for His Truth, Justice & Father's heart
call upon the LORD to visit us in power, to save souls in their millions – the church to be ready and
to establish His Kingdom and His Righteousness in Australia for His glory in every area of Government
Call in a mighty harvest of souls for JESUS, to be discipled in life and in the power of praying the Word of God
Internships being established to build 24/7 Prayer – the Ark of His Presence, – an Acts 2:42 Community
Call forth God's redemptive end time destiny for Australia as part of the Great South Lands of the Holy Spirit, and to stand with Israel – to pray for the next General Election in God's perfect timing.
YOU can be part of it!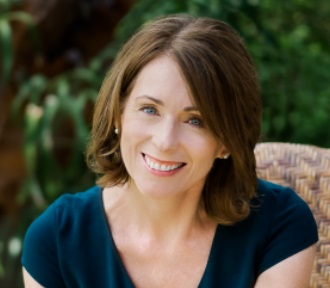 Keynote speaker:
Keynote speaker: Cindy McGarvie, the National Director for Youth for Christ, will be Keynote speaker, supporting the Vision and Fund Raising for C-HOPFAN, sharing on the strategic need for Prayer that she understands undergirds the plans God is purposing to fulfil in this day to rescue the Lost. It was such a blessing when Cindy spent a week at C-HOPFAN last year before the YFC Conference that focused on winning our children to Christ, and the launch of her book titled, "Lost Boys – Bring Them Home". At the Dinner she will share on the urgent need and power of prayer and the strategic role that God has shown her that Houses of Prayer such as C-HOPFAN have in the battle for souls, true and active discipleship and what YFC are doing to rescue the Lost Boys from the enemy and bring them into God's family.
MC – Andrew Snowdon
Cost: No Charge. Donations for the ministry are appreciated.
How To Donate : Cash, Cheque or Direct Deposit Prayer Worx Trust MBCM,
St George Bank: BSB 112-908, Acct No: 446 631 958
May God bless you as you invest in this powerful and ongoing ministry for the salvation and transformation of all Australia and the nations.
Why Is Fundraising Important / Where will the money be used?
All money raised will go towards the intern program and the releasing C_HOP to fulfil the vision of sustained prayer for the nation.
Prophetic Call To Prayer – Pentecost 2021
Join praying with leaders from across Australia in a strategic stand during this time of nations shaking leading up to Pentecost. During our prayer times we will be focusing on the spheres of God's Kingdom, for God's will to be done and His Kingdom of Power being made manifest: –
for Australia to operate under Christ's Righteous Rule and Reign in every area of government for His plum-line of justice and Truth to be established across all areas of society.
calling for God's mercy and conviction unto repentance to be released in Australia for a mighty harvest of Souls and true Discipleship.
to call forth Australia's God ordained destiny to become part of the Great South Lands of the Holy Spirit and a land of God's true Peace and Salvation 1 Tim 2:1-6 in these troubled times.
God's shakings, mighty power and outstretched arm have become so evident over these past 12 months. God has answered the cry of His people. There has been a MIGHTY SHIFT with God's Hand at work across Australia bringing many to unprecedented prayer, unprecedented witness for Jesus and outstanding miracles as the Gospel has been spreading.
And … this Prayer House in our nation's capital has been interceding for AUSTRALIA and for the Nations.
God is answering those prayers through the increasing influence and impact of people and ministries like Youth for Christ, Australia For Jesus, and the City-wide Bible Reading Marathon, John's Gospel Distribution and many others.
Therefore I exhort first of all that supplications, prayers, intercessions, and giving of thanks be made for all men, 2 for kings and all who are in authority, that we may lead a quiet and peaceable life in all godliness and reverence. 3 For this is good and acceptable in the sight of God our Saviour, 4 who desires all men to be saved and to come to the knowledge of the truth. 5 For there is one God and one Mediator between God and men, the Man Christ Jesus, 6 who gave Himself a ransom for all, to be testified in due time, 1 Timothy 2:1-6
Let us awaken to the battle that is raging..…
PRAY & SUPPORT GOD'S VISION FOR AUSTRALIA TO BE PART OF THE GREAT SOUTH LANDS OF THE HOLY SPIRIT
And I looked, and arose and said to the nobles, to the leaders, and to the rest of the people, "Do not be afraid of them. Remember the Lord, great and awesome, and fight for your brethren, your sons, your daughters, your wives, and your houses."
Nehemiah 4:14.
Guest Speaker – Cindy McGarvie Youth for Christ (YFC) CEO
This year, Youth for Christ (YFC) CEO, Cindy McGarvie will be telling us how God has been moving mightily through young missionaries working with our precious youth and most particularly the Lost Boys of our nation to bring them Home. YFC has partnered with, among others, The National Day of Prayer and Fasting with Indigenous to help spread Hope through the Gospel in what is rapidly becoming a movement among many faithful Christian Ministries such as CMI, AFJ -Australia for Jesus, YWAM connecting in with the Canberra HOPFAN along with Revival Ministries Australia, RMA, as the Presence of God is moving bringing Revival Fire Healings and Hope in in our nation, even now manifesting in power in northern and central Australia and the Sunshine coast PTL
CINDY MCGARVIE serves as National Director of Youth for Christ Australia. She met her husband Rod in the Australian Army and together they went on to serve in Uganda and Tanzania as missionaries with Wycliffe Bible Translators for twelve years, raising five children on the mission field. She serves on the boards of Wycliffe Australia and AIFC (Australian Institute of Family Counselling). She is well aware of the challenges of this generation, not just a mother of three young adult sons and two daughters, she also gained considerable insight when serving as president for three years on a local high school Parents & Citizens Association. In 2020 she published her second book Lost Boys: Bring Them Home, which has brought her to the fore as a cultural thought leader. She writes a regular Lost Boys blog and has a passion to see young men reach their full potential. Cindy and her husband recently moved to rural Northern Rivers New South Wales.
Spiritual Director C-HOP – Dr Hilary Moroney

Dr Hilary Moroney will be inviting you to be part of God's Vision for both Australia C-HOPFAN. God's plan is to build 24/7 day and night Prayer with Interns, to minister to God and Host His presence here in Father's House with an open heaven here near the Parliamentary triangle and in the midst of the Embassies. This will be done through Prayer, Worship and the Proclamation of His Word, with a particular calling to Pray for our Governments and Parliamentarians, and the Persecuted Church. As we pray we will be Proclaiming God's Promises for souls to be born again by the Spirit of God and Discipled in God's Word – God's next generation leaders called to learn to stand in Christ's spiritual authority in warfare, following Jesus. Through C-HOP there will be prayer and proclamation regarding Israel, Jerusalem and the Jewish people returning to His covenant land. Hilary is also called to pray into crisis issues as well as to go into the Federal Parliament.
Andrew Snowden:

The battle of ideas has interested Andrew since his involvement in Christian apologetics began over 25 years ago. "I often wonder, why do people believe the things they do, and where do cultural ideas come from?". These interests have spurred Andrew to organise hundreds of events across Canberra to explore the historicity of the Bible, the story of our origins and the intersection of faith and science.
Our Motto: Proclaiming the truth and authority of the Bible
Our Vision: To see the Lord Jesus Christ honoured as Creator and Saviour of the world
Our Mission: To support the effective proclamation of the Gospel by providing credible answers that affirm the reliability of the Bible, in particular its Genesis history